Shimla: Travellers in Himachal Pradesh have something new to celebrate. Alliance Air has started a new flight service connecting Shimla and Kullu. The inaugural flight to the Kullu Manali airport in Bhuntar was welcomed with a water cannon salute on Sunday.
The service will be operated four times a week on an ATR 42-600 aircraft, providing a much-needed alternative to the winding roads and long journeys that travellers often have to endure to get between the two cities.
With the addition of air service, the Bhuntar airport will now conduct two scheduled flights each day, including a daily Kullu-Chandigarh-Delhi flight.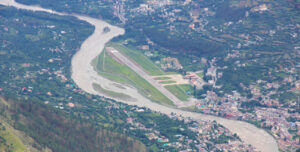 A flight between Shimla and Kullu was earlier scheduled to commence operations on October 11, but its launch was delayed due to weather conditions and other modalities. The Tourism Department requested flights linking the state capital with Dharamsala and Kullu in November.
Also read: World's Most Expensive Adventures
However, the Election Commission of India turned it down since the poll code was in force in the state. Delhi-Shimla flights were launched on September 26, and the same flight will serve Kullu as well.
Another option to reach Delhi from Kullu
Travellers from Kullu to Delhi now have another option of travelling via Shimla. A 50-minute flight between Kullu and Shimla starts at Rs 5,138, while the fare for senior citizens is fixed at Rs 2,776.
The cheapest fare for a 70-minute flight between Shimla and Delhi is Rs 3,362. Accordingly, the lowest airfare from Kullu to Delhi via Shimla will be Rs 8,400. Prices do not include web charges (Rs 350) for booking tickets on the airline's website.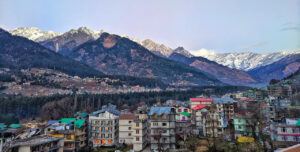 A one-way ticket from Kullu to Delhi via Chandigarh generally costs Rs 14,900, while the highest fare is Rs 26,450. Prices for Delhi-Kullu flights rarely fall below Rs 10,000.
Flight schedule
The airline has scheduled flights on Tuesday, Thursday, Saturday, and Sunday. This allows travellers to explore the region and spend more time in the picturesque mountain towns of Shimla and Manali.
Also read: The 5 Best Offbeat Destinations To Visit In Himachal This Winter
Leaving Shimla at 7.40 am, the flight will land in Kullu at 8.30 am. At 8.50 am, it will fly from Kullu and touch down in Shimla at 9.40 am.
The same flight will depart from Shimla at 10 am and arrive in Delhi at 11.10 am. At 6.10 am, the flight will depart Delhi for Shimla and arrive at 7.20 am. However, the schedule of the second flight between Delhi, Chandigarh, and Kullu will remain unchanged.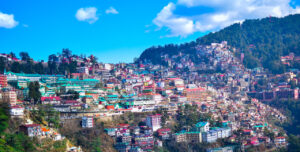 Air Service to boost the tourism industry in the region
Air connectivity between Kullu and Shimla is expected to boost tourism in both hill stations. As per the travel industry, air connectivity between Dharamsala and Kullu should be established so that high-end tourists can complete the Shimla-Kullu-Dharamsala circuit.
Overall, Alliance Air's newly launched Shimla-Kullu flight is a welcome addition to the region, providing tourists and locals with greater access to these two beautiful hill stations.