Jazeera Airways recently conducted a FAM trip in collaboration with the Azerbaijan Tourism Board to create an understanding of the destination, establishing relations for the travel trade about the airline's connectivity to Azerbaijan and its delightful offerings that appeal to all segments. The trip included renowned media representatives and publication editors from the genre of top travel & lifestyle section.
Commenting on the initiative Andrew Ward, VP of Marketing & Customer Experience, Jazeera Airways said, "India is a growing market for us and there has been a positive spurt in the growth of tourism traffic from India. Our Indian travel trade partners have been very supportive in promoting all the aspects of the connectivity to Azerbaijan and Georgia, be it its culture, beauty, food, night markets, or shopping. We are further increasing our initiatives this year with more media and influencer FAM trips."
The media commented that Jazeera Airways' s brand new recently premium economy lounge is one of the best choices to take for Azerbaijan connectivity for the technical layover on Terminal 5 at the Kuwait International Airport.
During the trip, the media representatives explored the areas of Azerbaijan through Lahij Village, Highland Park, Flame Towers, Old Town Caravanserai, Sheki Palace, and Coppersmith Experience.
Komal Seth, Founder & Director, Linkin Reps who went on the trip as well said, "FAM trips are a great way for the media to familiarise themselves with a country by exploring the connectivity of a leading low-cost airline and then further promoting it among their client base. We as a representation in India work closely with the media community to boost relationships and increase visitor arrivals from India."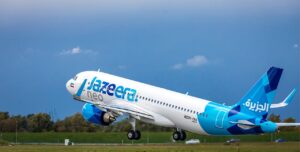 About Jazeera Airways
Jazeera Airways operates commercial and cargo flights out of its Jazeera Terminal T5 at Kuwait International Airport. The airline flies to over 50 popular destinations across the Middle East, Central & South Asia, Africa, and Europe comprising high-demand business, leisure, and weekend destinations. Jazeera Airways flies to/from Delhi, Mumbai, Hyderabad, Kochi, Chennai, and Ahmedabad.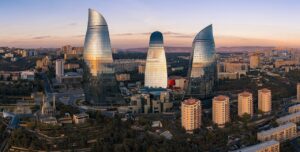 About Azerbaijan
Azerbaijan, the Land of Fire, is an exotic country in western Asia and eastern Europe. For many travellers, Azerbaijan is not always the first country that comes to mind when planning a holiday. But it's time to think again! This hidden gem is full of historical and cultural heritage, hospitable locals and endless sights to see. For a nation roughly the size of Austria, Azerbaijan has a staggering number of volcanoes; around 350 in fact. And these aren't just any volcanoes; these are mud volcanoes. This makes Azerbaijan the most concentrated nation on earth for mud volcanoes.