Jazeera Airways has broadened its European network for the 2023 summer season with the recent inclusion of Larnaca in Cyprus. Larnaca is Cyprus's oldest city, balancing a mix of the old and the new. Centrally positioned in Cyprus, the city provides easy access to other parts of the island for both leisure and business travel. With a Mediterranean climate, Cyprus is the perfect place to enjoy the sun, sea and fresh air.
Rohit Ramachandran, Chief Executive Officer, Jazeera Airways said: "We are pleased to add Larnaca to our growing list of European destinations for the upcoming summer season. This provides travelers from Kuwait another holiday destination that is a short, affordable flight away. With the addition of Larnaca, we now proudly serve 63 destinations across Europe, the Middle East, Central & South Asia and Africa."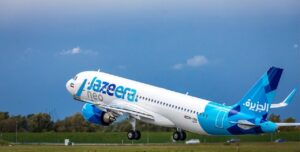 Jazeera Airways is currently running a special offer on fares for 50,000 seats starting from KD 21 only. This offer is open until midnight (Kuwait time) on 20 April 2023 and valid for travel between 1 May and 15 June 2023.
You can book your flights to Larnaca, Belgrade, Tirana, Sarajevo and Prague on the airlines website (www.jazeeraairways.com), or on the Jazeera App. The airline also connects from these European cities to other destinations across its network, providing convenient transits through Kuwait.
Flights to Larnaca will operate twice weekly from 29 April – 27 May 2023, and three times a week from 29 May – 28 October 2023.
Planned Flight Schedule