Delhi: After a two-year hiatus owing to the COVID-19 pandemic, regular scheduled international flights resumed today in India. In the meantime, international flights had been operating in an "air bubble" agreement with several countries.
60 airlines, 1783 departures per week
DGCA has permitted international airlines to operate 1783 departures per week between India and the rest of the world.
Sixty foreign airlines from 40 countries, including Salam Air, Air Arabia Abu Dhabi, Qantas and American Airlines, will operate these 1783 departures.
This approval for regular international commercial air travel is part of the summer schedule (until October 29).
According to the DGCA, foreign carriers are permitted to operate between Mauritius, Malaysia, Thailand, Turkey, the United States of America, Iraq, Kenya, Bangladesh, Germany, Singapore, Yemen, Sri Lanka, Bahrain, Maldives, Nepal, Iran, Uzbekistan, Saudi Arabia, Switzerland, Kuwait, Tanzania, the Netherlands, France, Japan, Rwanda, Russia, the United Arab Emirates (UAE), Australia, Qatar, Ethiopia, Oman, Seychelles, Kazakhstan, the United Kingdom, Myanmar, Canada and Finland.
Also read: India Restores E- Visa For 156 Nations
Covid-19 norms relaxed
The Centre has also announced several Covid-19 protocol relaxations that will take effect at airports and on flights.
According to new rules issued by the ministry of civil aviation, security personnel at airports will be allowed to resume pat-down searches of passengers.
Cabin crew members will no longer be required to wear personal protection equipment (PPE) kits.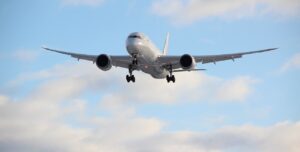 Airlines must leave three seats vacant for medical emergencies and to facilitate smooth air operations.
Meanwhile, the Centre stated that wearing protective face masks and maintaining hand hygiene/sanitiser is still mandatory at airports and on flights.
"Airlines may carry additional personal protection equipment, including hand sanitiser and N-95 masks, to address any respiratory infections associated with cases on board, both for passengers and staff," the ministry added.
Airfare may fall
With regular flights returning, customers may get some airfare relief throughout the summer vacation season.
However, experts advise caution when it comes to airfare reduction forecasts.
In an ideal environment, airfares would decrease, but the imminent global crisis (Ukraine war) has caused oil costs to skyrocket, say the industry experts.
Also read: Saudi Arabia Lifts All COVID-19 Entry Restrictions
India had suspended scheduled international air travel on March 23, 2020, due to the emergence of the Covid-19 pandemic.
Special international flights between India and nearly 40 other countries have been flying under air bubble agreements since July 2020.