The Beheaded Goddess: Maa Chinnamastika
This wish granting goddess attracts pilgrims from far and near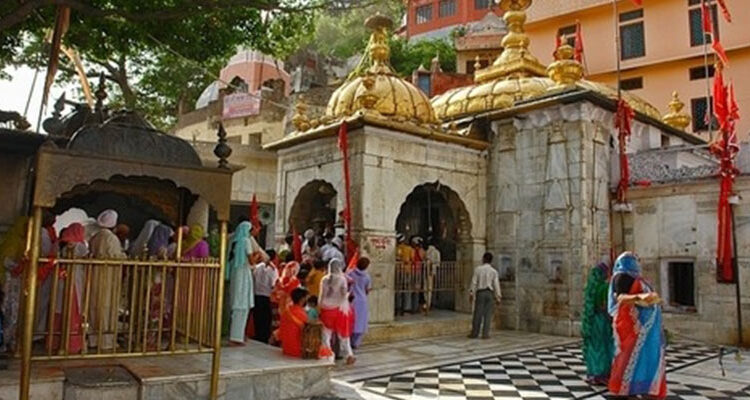 Also known as Chinnamastika temple, it is here that the head of Sati fell here. Chinnamastika, as the name suggests is the goddess without a head. This ancient temple is located on the Shivalik ranges in lower Himalayas (Una) the border of Punjab and Himachal. Another legend says that Goddess killed two demons Shumbha and Nishumbha. After killing the demons, the escorting friend of the goddess asked for more blood and the goddess cut her head to quench her thirst for blood.
The temple is built in pyramid style of architecture where the image of Mata Chintpurni is placed in the form a pindi. The temple is surrounded by temples of Lord Shiva in four directions as the temple is protected by Rudra Mahadev from four sides namely Kailashwar Mahadeva temple, Narayana Mahadeva temple, Machkhand Mahadeva temple and Shiva Badi temple. The temple was established by Pandit Mai Das a keen devotee of Goddess, whose descendants still reside here and perform prayers and pooja here as the official priests of the temple. The present generation is the 26th generation of pandit Mai Das.
The Navratra fairs in the month of (March-April) and (Sept-October) remains very popular among the devotees and is celebrated with great pomp. There is third fair which takes place in the month of July-August first ten days of Shukla Paksh.
This wish granting goddess attracts pilgrims from far and near who bring with them their worldly concerns and seek blessings from the Devi. Goddess is said to eliminate all the troubles and worries of the devotees who wishes truly from heart.