Shimla: PHD Chamber of Commerce and Industry (PHDCCI) organized its flagship event – 11th International Heritage Tourism Conclave, with the theme' heritage as a key driver of Sustainability' on 22 April 2022 at WelcomHeritage Elysium Resort & Spa, Shimla.
Building on the previous 10 editions, the Conclave deliberated on how tourism and culture sectors can work together more collaboratively and increase public-private partnerships to ensure the protection of Cultural and Natural Heritage while extending benefits to local communities.
Inaugurating the Conclave, Rajendra Vishwanath Arlekar, Governor, Himachal Pradesh, said, "Himachal Pradesh is a rightly chosen destination for heritage conclave. He mentioned that he has explored some scenic and picturesque destinations in the state and said that every place he visited has the potential to be a heritage site. He said heritage does not exist only in buildings but also in rivers, lakes, forests, temples and culture.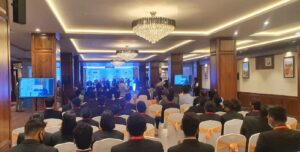 He further added, "For promoting tourism in the state, the idea of bird festival should be started in Himachal Pradesh which will invite bird watchers, bird photographers and bird lovers not only from India but worldwide. To solve the problem of rough terrain and connectivity, sustainable infrastructure development is an important element. Not only sustainable infrastructure but also environment friendly practices and activities are required to support sustainable tourism. We must preserve our environment, our real heritage for sustainable future."
Also read: Himachal's Blue Print To Enhance Farmer's Income
In his presidential address, Pradeep Multani, President, PHDCCI, said, "PHDCCI stands committed towards strengthening the Tourism sector in India, especially Heritage Tourism. The idea of Heritage Tourism Conclave was conceived in the year 2011. With our collective efforts and your constant support, we continued the series successfully, year after year. Past 10 Heritage Tourism Conclaves held in different parts of the country speak volumes about our commitment to boost the sector."
Multani further added that Tourism and Hospitality are critical components of the economy and we need to ensure it bounces back and thrives. "I am quite certain that the next half of 2022 will see a turnaround in the Tourism and Hospitality industry," he said.
PHDCCI and its Knowledge Partner – ORG India jointly released a Knowledge Report titled 'Heritage as a key driver of Sustainability'. The report gives a holistic view of heritage tourism worldwide and in the country. The report provides ample scope and opportunities to preserve the world's cultural and natural heritage.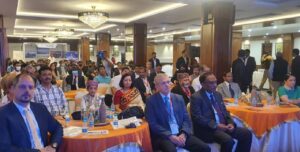 Dhian Chand, Managing Director, Kufri Hotels Pvt Ltd, said, "Tourism creates immense opportunities for inclusive growth and sustainable development through job creation, regeneration of rural and urban areas and appreciation and protection of natural and cultural heritage. Heritage Tourism in India is a real treasure as there are numerous cultural, historical and natural resources. Some cities have become famous due to the presence of these heritage sites."
Also read: Carving A Green Living
While setting the theme of the Conclave, Narender Bhardwaj, Chair – Himachal Pradesh Chapter, PHDCCI, said, "Himachal Pradesh has something in store for all aspects of tourism; its beauty lies in its diversity. Cultural Heritage – both tangible and intangible are resources that need to be protected and carefully managed. It is fundamental that tourism authorities study how best to develop these cultural heritage sites while protecting and preserving them for the long-term."
Rajan Sehgal, Co-Chair – Tourism & Hospitality Committee, PHDCCI, said, "A great deal of tourism relies on places with natural, indigenous and historic significance which tourism products are based. In order to respect the cultural significance of the destination, people involve in tourism industry need to be sensitive to cultural groups who have a special interest in them and they need to be directly involve in the planning and promotion of the destination."
Abinash Manghani, CEO WelcomHeritage Hotels, gave a detailed presentation on the company's expansion plans, while Sanjay Kumar, Head (CPMS), Pawan Hans Limited, spoke in length about the scope and need for promotion of Heli Tourism in the country.
Over two years being lost and with the pandemic hitting across many countries, calls for new partnerships and collaboration that shall reinvent and diversify the offerings of Cultural and Heritage Tourism with a more significant focus on sustainability.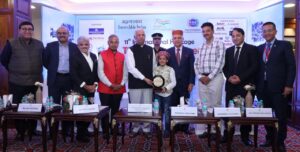 The Speakers highlighted that culture and heritage act as an engine for tourism development that is genuinely sustainable. We can look forward to nourishing the universe's balance through tourism and culture.
The Conclave was moderated by Dr. Yogesh Srivastav, Assistant Secretary-General, PHDCCI and attended by over 100 delegates from the travel and hospitality industry.
A Heritage Walk will be organized on 23 April 2022 from 7:00 AM onwards around the Queen of Hills for the delegates to enjoy the heritage city of Shimla, not only as a past but as a living tradition.
The Conclave was supported by the Ministry of Tourism, Government of India, Superior Industries, Pawan Hans Limited and Depioneer Holidays India.