Enjoy Golf at One of the Highest Golf Courses in the Country
Play golf at an altitude of 2200 meters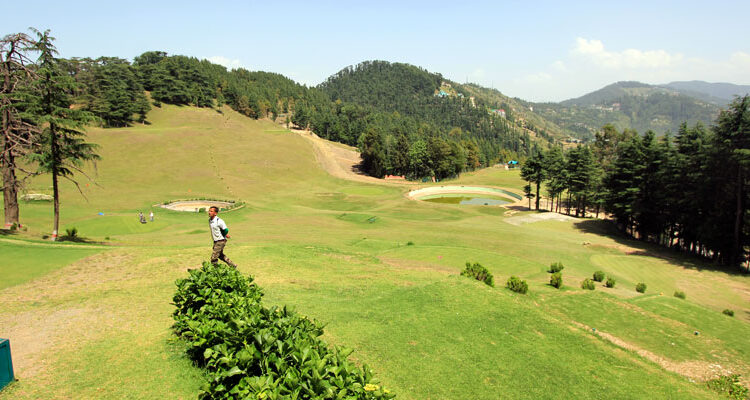 Naldehra, Photo: Bhavnesh Sood

Just less than an hour drive from Shimla, The Naldehra Golf Course has been in existence since 1905. It is a par 68 course with 09 holes later expanded to 18 holes, making it one of the highest golf courses in India at an altitude of 2200 meters with a beautiful backdrop.
The history of the course dates back to 19th century when Lord Curzon, the then Viceroy of India (1899-1904) visited this spot and fell in love with this spot. He uses to camp in the cedar woods of Naldehra for weeks. He was so much in love with this place that he named his youngest daughter Alexandra after this place and was given 'Naldehra' as her middle name.
Surrounded by thick woods the course houses an ancient temple dedicated to Mahanag Devta built in the local style. The area surrounding the golf course is a popular excursion and picnic spot as well and offers some delightful walks and day-hikes. One can also go for horse rides around the golf ground.
April – October are the best months to visit as it remains closed during winters due to dry grass. Designed over a long sloping glade, the course is regarded as one of the most challenging ones in the country
Only members are allowed inside the golf course. However, it is possible to pay green fees for the day or take temporary, annual and life membership. All the equipments are available here on rent as well. The course is maintained by Himachal Tourism who looks after the upkeep of the golf course. Plenty of accommodations are now available in and around the area where one can book their stay.
Himachal has always been a place to be in for the sports lovers. So it's a Wonderful opportunity to combine your holidays with your sports.