Shimla: Himachal Pradesh aspires to be the first green state of the country, ensuring that renewable and green resources meet 100% of its energy needs.
The commitment to green energy initiatives was a major part of the budget presented by Chief Minister Jai Ram Thakur, according to a spokesperson for the Himachal Government.
Himachal Pradesh relying more on green energy
Himachal consumes approximately 12,000 million units of power (MU) each year. Out of which 2,000 MU are thermal power, the rest are green energy.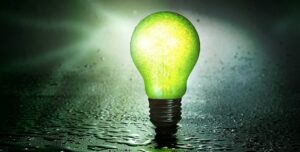 The state is required to use thermal energy for two reasons. It had long ago entered into Power Purchase Agreements with thermal power plants.
Also read: IHCL Leads The Path Of Energy Conservation
These agreements, which will expire by 2034, require that the state pay both actual consumption charges and fixed costs.
Second, the state uses thermal power to provide round-the-clock power since it is more affordable than renewable power.
A bold step in combating climate change
To reach the green state goal, either thermal obligations should be underwritten or brought out through grand-bargains, such as with the G-7 nations, and it will be a just, fair cost and part of climate finance.
Jai Ram Thakur has raised the issue with the Prime Minister and other Central ministers.
In this regard, the spokesperson added, Chief Secretary Ram Subhag Singh has discussed with the country director & vice-president of the World Bank and the vice-chairman and members of the NITI Aayog.
Also read: Satluj Jal Vidyut Nigam To Set Up 10,000 MW Solar Power Projects In Rajasthan
It's an ambitious idea and a bold step in combating climate change and making Himachal Pradesh's products sustainable and environment friendly. The value it will bring to Himachal Pradesh's products will be enormous.