Arki Fort – A Hidden Historical Palace
A blend of Mughal and Rajput architecture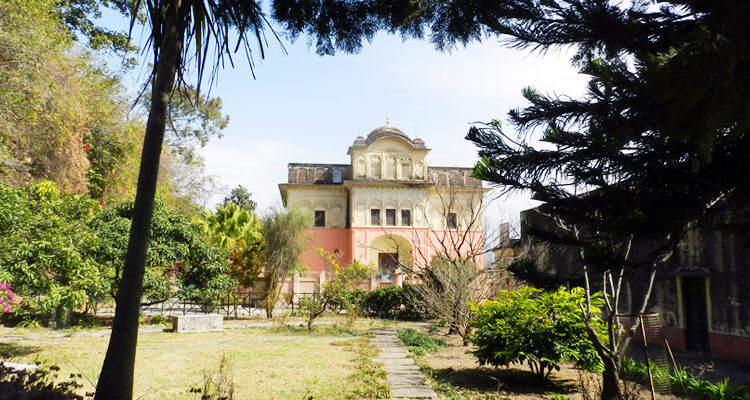 Photo:Hiramani Kashyap

Famous for its defensive structure and exquisitely painted murals, Arki Fort was built between, 1695-1700 by Rana Prithvi Singh who was the descendant of Rana Sabha Chand. The Nepalese army ruled from here from 1809-15 AD during the Gurkha wars. This town was the former capital of the earlier hill-state of Baghal.
Arki Fort is one of the oldest forts in Himachal Pradesh. Arki is very close to Shimla and it is very easy to reach the destination. Arki is situated around 40 kms from Shimla. The mountains surrounding the fort give it a very contented feeling.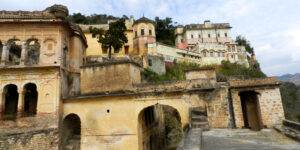 The architecture of the interior, especially the pillars inside the fort is beautifully done. The ceilings are also designed wonderfully. Containing some of the beautiful old artworks on its walls, the fort now is in bad condition.
The fort is a blend of Mughal and Rajput styles of architecture. The beautiful wall paintings speak volumes of the Pahari style of art which defines the lifestyle of the people residing in Pahari areas. The walls of this fort have the scenes of the battles and events derived from Puranas.
A part of the fort has been converted into a heritage resort and its well-maintained rooms reflect its royal grandeur. It provides the excellent glimpse of famous hill stations like Shimla, Kasauli, and Subathu.
It is an excellent place to visit and make your trip a long-standing memory in minds and hearts. But unfortunately, the Fort is neglected by the Government and needs immediate repair work.